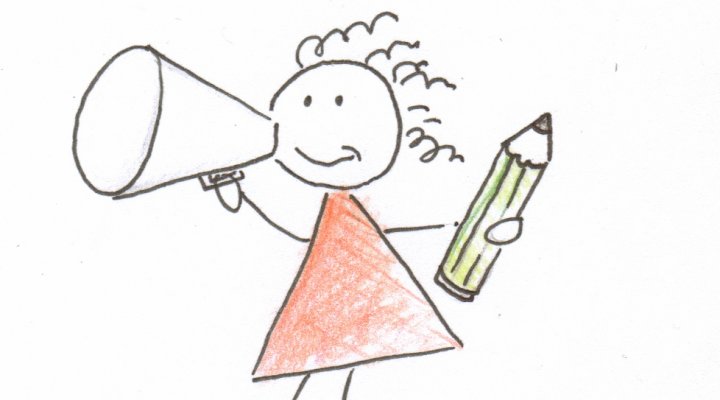 Does your tone of voice reflect your brand?
Category: Copywriting | Date: | Author: Sarah Fielding
How much time and energy have you put into defining your business's 'tone of voice' (TOV) – that's the words and language you use to express your brand? I'd put money on the fact you've dedicated far more attention to your logo and how your brand is visually presented, than to the image you are projecting through your copy. I want to take a look at why TOV is so important and what you need to consider when defining your brand's voice.
A refreshing read
I'll start by using the rather obvious example of Innocent Smoothies. It's 'obvious' because unless you've been hiding under a rock for the past fifteen years, you can't have failed to notice Innocent's marketing. But that's why it's also such a good example! In 1999 the clever people in 'Fruit Towers' shunned traditional, sober marketing language and took TOV to a whole new level, using words and language to articulate their company values and present Innocent as a friendly, fun and socially aware UK brand. Take a look at the Innocent website - it's a very refreshing read!
Innocent's laid-back voice echoes through the copy featured at every single one of their customer touch-points, including their packaging, adverts and digital channels. That cross channel consistency is key. Your TOV needs to be as familiar to your customers as your logo is. Familiarity breeds trust and trust equals sales!
Find a voice that resonates with your audience
Of course, Innocent's quirky TOV is not necessarily going to be appropriate for your business and your audience. You need to find a voice that reflects your brand and will breed that required familiarity and trust with your customers. The best place to start is by profiling your customers to understand what makes them tick and what is going to resonate with them. For advice on how to go about this, read my blog on customer profiling.
You also need to consider your company's brand values. What do you stand for? What is important to your customers? Try to boil these down to a few words and phrases that best describe your company, such as professional, efficient, frank, friendly, wacky, supportive etc.
The personality you give to your TOV needs to reflect your company values and resonate with your customers. If, having profiled your customers and then brainstormed your brand values, you find they're not a good fit, then you really need to consider redefining your values. But that's another blog for another time!
When you get your TOV right, you'll connect with your customers at a level that many of your competitors are unable to achieve. Words are incredibly powerful. They can invoke emotion in a way that colour and typeface can't. So I implore you, please take your TOV as seriously as you do your company's visual identity.
If you'd like help with your company's brand values or tone of voice, then get in touch. I'd love to help!