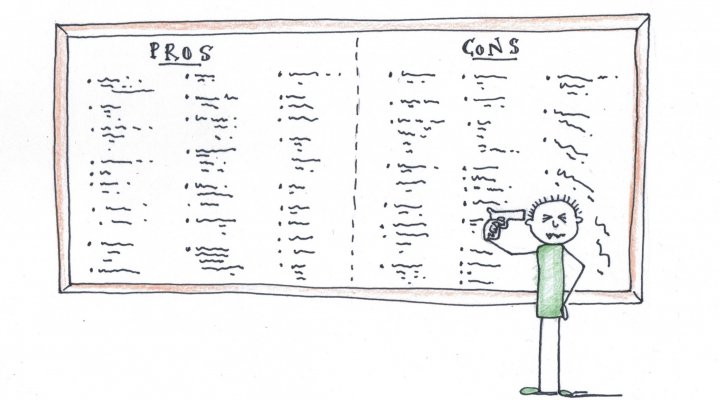 How to choose a web designer
Category: Marketing | Date: | Author: Sarah Fielding
Whether you're a start-up investing in your first website, or an established business ready to refresh your online presence, selecting the right website designer is a decision that's fraught with trials and tribulations. The main problem is, there are so many options and questions to consider, but most of us have little, if any, experience in briefing a web designer.
So where do you start? Over the last twenty years of my marketing/communications career I've worked with many web designers, so I feel pretty comfortable in offering a few tips. I hope you'll find them useful.
DIY or Professional?
The first question to consider is whether you're up to the task of building your own website. If your website requirements are fairly standard and you don't have much budget, then it may well be worth investigating the DIY route. But if you do decide to take this route, you'll also need some design and technical confidence, as well as oodles of time and an abundance of patience.
There are lots of template sites that deliver the capability to create remarkably professional looking websites. Last month this site listed its top 10 DIY website offerings, and it put WIX.com at the top.
One of my clients recently created this website using WIX. He's done a fantastic job, and absolutely loved using the tool, but admittedly he has had previous experience designing and building websites. It's not for everyone, but if you can make it work, then you'll save yourself a huge amount of money and gain a massive sense of satisfaction to boot!
Amateur or professional?
If you decide the DIY route is not for you (and I don't blame you), then your next decision is, should you use your next door neighbour's enthusiastic son, who rustles up websites in his spare time, or should you approach a professional web designer?
Apologies, to little Johnny is his back bedroom, but I'd advise that you choose the professional route every time. It will cost you a little bit more, but in my experience Johnny is unlikely to ask you some pretty pertinent questions, and will just translate what you think you need, into something that looks like a website. If you're not a website aficionado, then you're going to need a lot more hand holding than that. You'll soon discover that Johnny's website doesn't have the functionality or flexibility that you need in the long-term.
More importantly, a website requires tweaks and changes once it's up and running, and Johnny is unlikely to be as responsive as you need him to be. Either that or he'll get a full time job and stop answering your desperate pleas for help altogether.
You need a website professional who is invested in their business, and who is guaranteed to pick up the phone and schedule in those changes, as and when you need them. They'll also ensure you have the necessary privacy policies and cookie policies in place, which are a legal requirement of the Data Protection Act. You'll need to make sure your policies are compliant with the GDPR regulation that is coming into force in May 2018 - so make sure you ask them to make the necessary changes - or risk a fine. For more information read my blog about the GDPR.
What to look for in a website designer
When it comes to choosing a professional website designer, I believe there are a few key boxes that they need to tick. Here's my priority tick list:
Rapport – Your website is going to be absolutely critical to the success of your business, so getting your online presence perfect, could be quite an emotional journey. You need to feel that there is a rapport with your web designer, and that they're taking your investment seriously and will support you through the process.
They listen – You know your business and its industry a lot better than they do, so it's essential that they are prepared to listen to your ideas. They need to proactively invest their time in understanding your business and its audience/customers, and come back with designs and ideas that reflect your requirements.
They bring ideas to the table – Similarly, you don't just want a web designer that will take what you say as gospel and simply translate it into a website. You need a web designer that clearly knows his/her stuff and will bring lots of ideas and advice to the table.
They have a varied portfolio – If all the websites in their portfolio look pretty similar, then they're likely to be a one trick pony. You need a designer with an extensive portfolio of very different website designs. That way you can be sure that yours will be unique and meet your specific needs.
They offer support and flexibility – If all your website designer is interested in, is what you think you need right now, then alarm bells should ring. Websites will always evolve, so you need a designer that is also considering how yours might develop in the future, and how they can support those requirements going forward.
They can build you a Content Management System – You don't want to be going back to your designer every time you want to change a word or image, or add a new blog or news item. Not only is this very restrictive, but it's costly. You need a website with a Content Management System (CMS) that allows you into the back end so you can make simple changes and updates.
They will build you a responsive site – Most people view websites on phones and ipads these days, so it's essential that your website is responsive and works seamlessly on all devices. If your web designer doesn't mention creating a responsive website, then walk away. Who knows what else they're not 'mentioning'.
They have satisfied customers – If the designer isn't someone who has been personally recommended to you, then it's worth getting in touch with some of the customers in their portfolio, to see what their experience was like and whether they'd recommend them, or not.
Finding the right designer is not easy, but it's worth researching carefully. The right designer won't cost you an absolute fortune and will make the process painless and rewarding. They'll also prove to be a valuable partner and asset to your business going forward. If you choose the wrong designer, then you're in for a painful ride and you're unlikely to be satisfied with the result. Good luck!
Of course, if you need any assistance with your digital marketing or website, copy, then you only have to ask. Get in touch!